Hi, we are so happy you'll join us in this amazing adventure 

We'll give you some tips for your tandem paragliding, so that your paragliding fly will be unforgettable.
Do you suffer from dizziness? 🥴😵
Are you one of the people who get dizzy when you go in the car or when you go in a boat?
You can take a Dramamine pill and your flight will be more comfortable.
If during the flight you start to feel a little dizzy, inform your pilot as soon as possible, he will take steps to make you feel better.
Don't eat much before your flight 🍔🌭🍕
If you eat a lot before your paragliding flight, you may feel dizzy during your paragliding fly.
I recommend you do not eat at least 2 hours before the flight🪂
Don't drink alcohol before your flight🚫🍷
Being under the influence of alcohol, it will make your flight unpleasant, people generally get dizzy easily.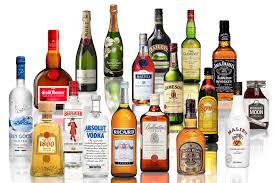 Do you have the right clothes? 🤠🧥
Every day is different, it also depends on the time of year when you are going to fly.
In any case, what is important is that you wear sports shoes👟👟
Normally the temperature is usually pleasant throughout the year.
Ask us about how we expect the conditions, and we will tell you what to bring.
What clothes to wear on cold days? ⛸🏒🍧
In winter and spring, we tend to have colder days.
Some days we expect to rise 🌄 higher than others, and the temperature drops.
On cold days, a light jacket and pants would be enough, we have gloves for you.
What clothes to wear on Hot days? 🌞
If we wait for heat, you can wear as you wish.
It is important that you bring water and something to cover yourself from the sun.
Also sunscreen is very important.
Where will we go to fly?
A few days before, once we have a good weather forecast, we decide where we are going and what time we will meet.
We mainly have two flight zones:
The mountains of Agost🌄 el Palomaret
Agost Mountain is a spectacular site, the takeoff is 800 meters above sea level, and we generally fly more than 1000 meters above sea level.
Surrounded by the El Cid mountain and the Maigmó mountain range, El Palomaret is one of the most beautiful places in Spain for free fly.
The Santa Pola Sierra.
Santa Pola paragliding is on the sea side of the Santa Pola cliffs.
It is in Gran Alacant, the takeoff is 110 meters above sea level, and we generally fly more than 200 meters above sea level.
Where do we meet?
Depending on weather conditons we decide where to go, so we got three options:
The mountains🌄 of "El Palomaret"
This is one of the most popular sites for the free fly in Spain.
The views are super beautiful and we can see the Maigmo Peak , the Cid peak and the Alicante City
The road to the launch area is in perfect conditions.
This is the google maps link
You first must go to the village of Agost, then follow the Palomaret sings all the time on the way to the mountain🌄,
There are also some blue arrows on the road that you can follow.
Once you get there, ask about my wife Maria.
The Sierra de Santa Pola🏖
We will fly by the sea looking at the Santa Pola lighthouse, the island of Tabarca and the city of Alicante.
You can park your car🚐,  here.
After parking your car, there is a short 2 min walk to the launch area.
This is the photo of the entrance:
Then pass a short bridge, keep walking and you will reach the flight zone.
Once you get there you ask about my wife Maria.
What should you take with you? 🤠🌞
Takeoff is in a beautiful area, but we don't have shady spots, so you should bring hat, sunscreen and water.
Your friends can accompany you and be with you while you paraglide.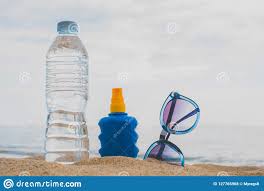 Do I need to run at takeoff? 🚶‍♀️
For the paragliding takeoff, we only need a strong walk, it will only be 3 or 4 steps and we will be in the air🪂
How long is the tandem paragliding flight?
The tandem paragliding fly lasts from 20 to 30 minutes 🕑
We depend on the weather conditions, but we always try to make your fly as pleasant as possible.
Do you have any questions❔📞
Send us a whatsapp or call us, and we will gladly answer you😉
+34 616193474
+34609205034
We are Maria and Juan